RIDI Biocellulose Recovery Mask
00013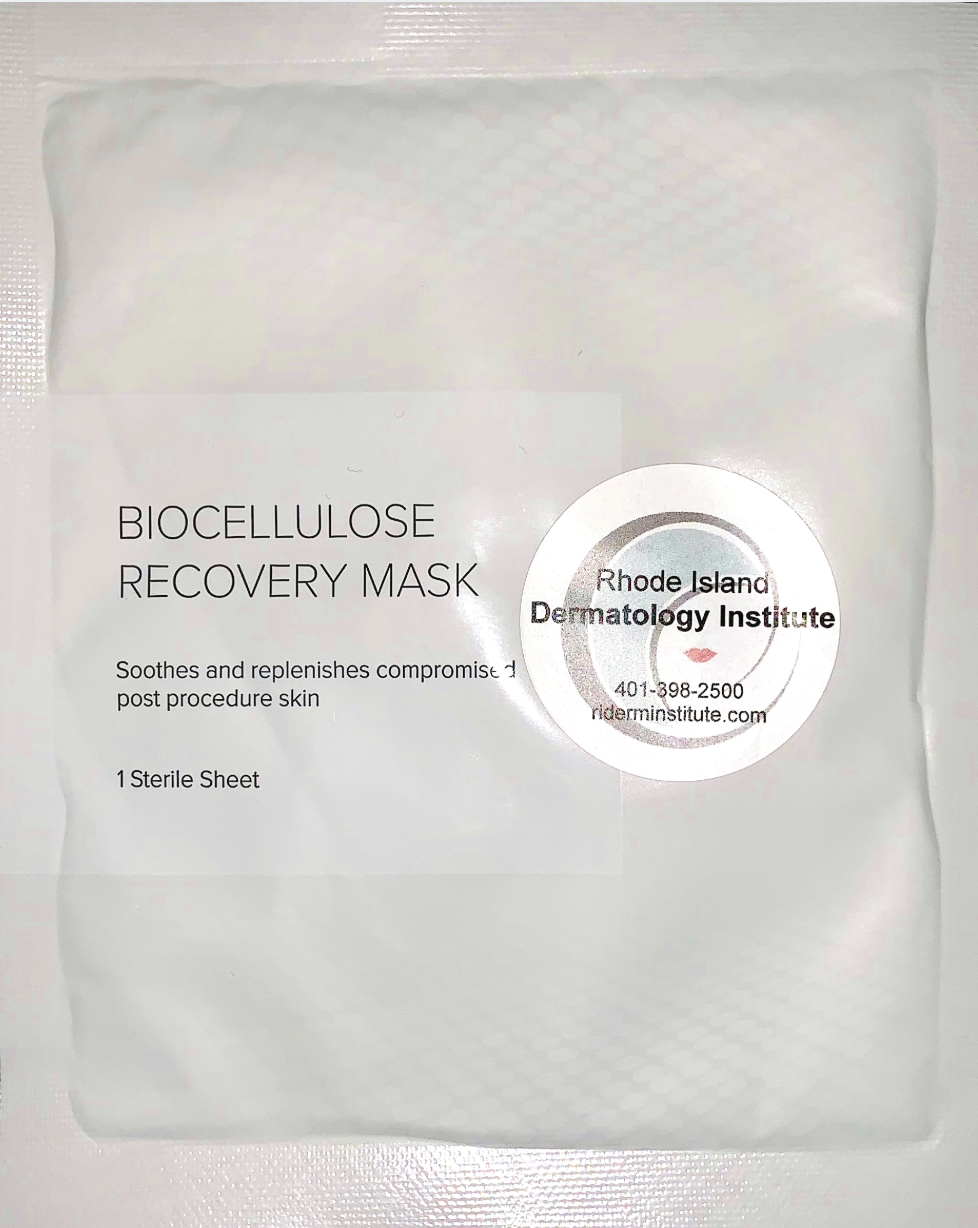 This restorative mask helps to replenish the skin barrier while alleviating the discomfort associated with compromised, post-procedure skin. Enriched with fractionated hyaluronic acid, soothing green tea polyphenols and nourishing peptides, this soothing mask helps to provide instant relief and reduce the appearance of redness. Ideal for use as a weekly replenishing treatment or as a potentiator for other topical treatments.
Surgically Sterile
Safe to use after laser, micro-needling, chemical peels and other in-office procedures
Biocellulose mask comfortably adheres to face like a second skin
Actively cooling, nourishing and visibly reduces redness
Recommended Skin Types: Best for all skin types
Directions for use: Unfold mask and remove mesh from one side (mask can be applied from either side). Apply mask to face, adjusting to face contour. Remove mesh backing and gently press for maximum adhesion. Leave on for 10-15 minutes for maximum absorption. Remove and discard.
Individual/Pack
Individual Mask (0) Pack of 6 (save $10!) (65)